NBA 2K21 player ratings are constantly changing as the season progresses. But which players got the most rating upgrades? Here, we've listed the 10 biggest player ratings boosts since launch.
1. Julius Randle: 80-89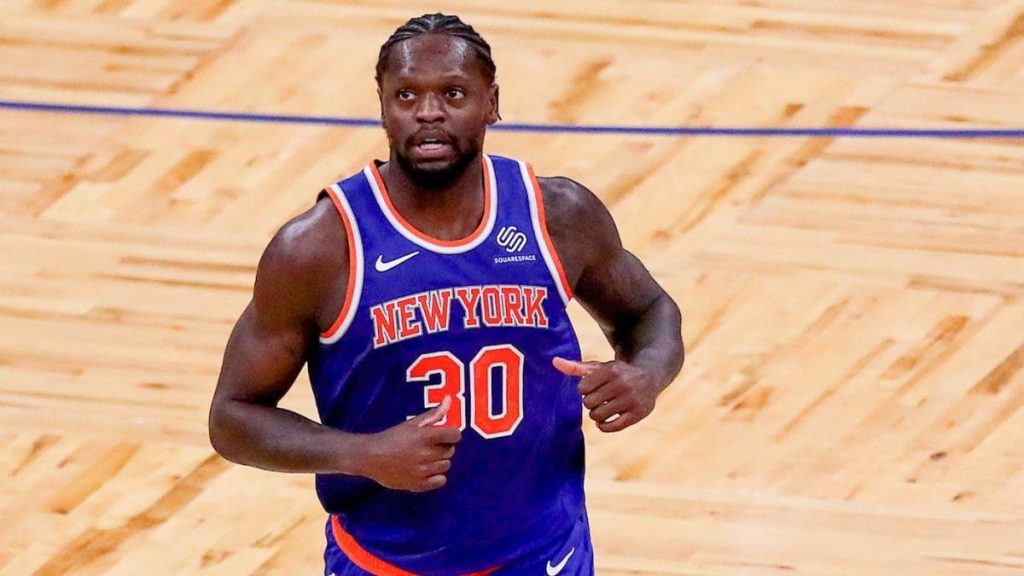 Julius Randle plays at the Power Forward or Center position for the New York Knicks in the NBA. He made the All-Star leap this season with the Knicks, helping the team earn a surprising 41 wins. He has jumped up by nine points, one of the biggest boosts since NBA 2K21's release.
Randle can score anywhere on the floor as a 3-Level Scorer and get the defensive rebounds too. With a 98 offensive consistency alongside his high stats, you can succeed with Randle in any game mode. Whether it's alongside him in MyCareer or simulating the season in MyNBA, The Knicks' success could be largely attributed to the improvement of Julius Randle.
2. LaMelo Ball: 77-85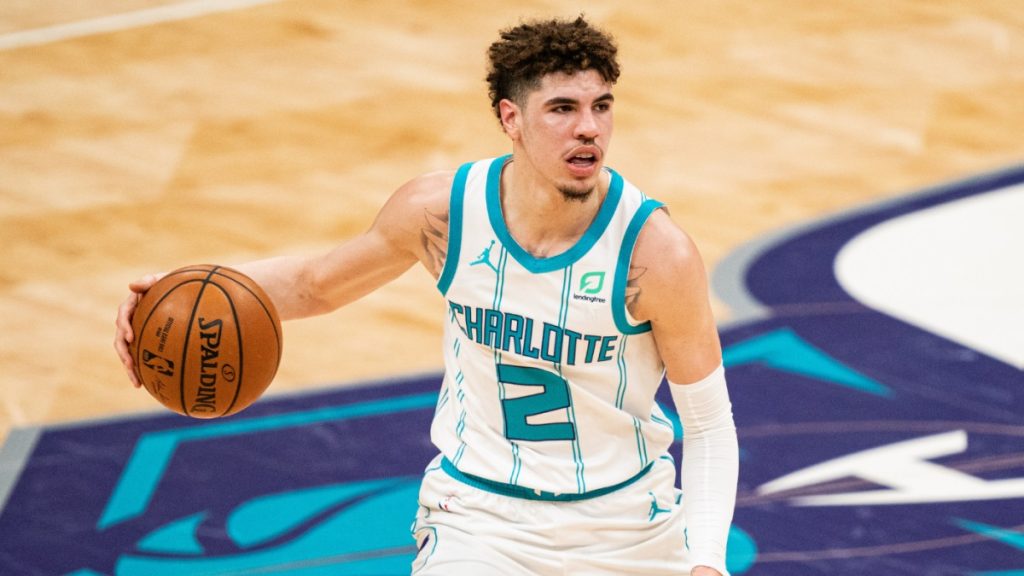 LaMelo Ball is the third pick in the 2020 NBA Draft, picked by the Charlotte Hornets!
2K first revealed some of his best NBA 2K21 ratings were 77, including 86 Ball Control, 86 Pass IQ, and 83 Pass Vision! LaMelo Ball now has the honor of being the highest-rated rookie of his draft class after stellar performances. His NBA 2K21 rating was increased to 85. If you need a playmaker with good Outside Scoring stats, look no further than the youngest Ball brother—another eight-point jump.
3. Immanuel Quickley: 71-79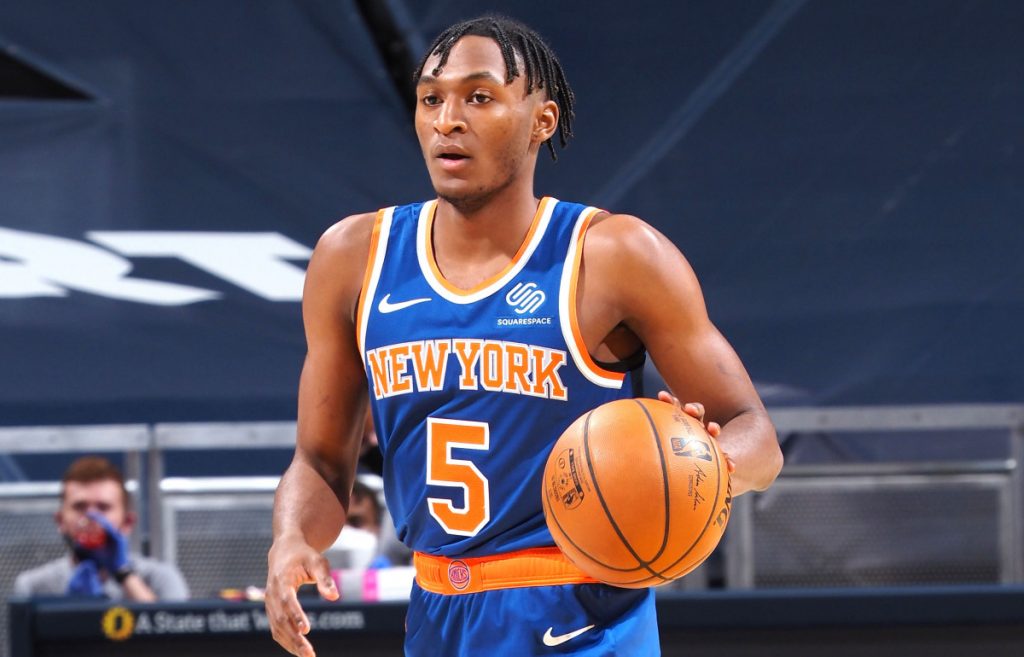 Immanuel Quickley plays at the Shooting Guard or Point Guard position for the New York Knicks in the NBA. He is one of the most improved players of the year, and he settled at a rating of 79 (up from 71).
Immanuel Quickley is an exciting rookie guard who is fairly good beyond the arc, averaging 37.8% from the 3PT range. He is also a Deep-Range Shot Creator that helps everyone else on his team get the best looks possible and knock down shots from beyond the perimeter.
4. Robert Williams: 74-81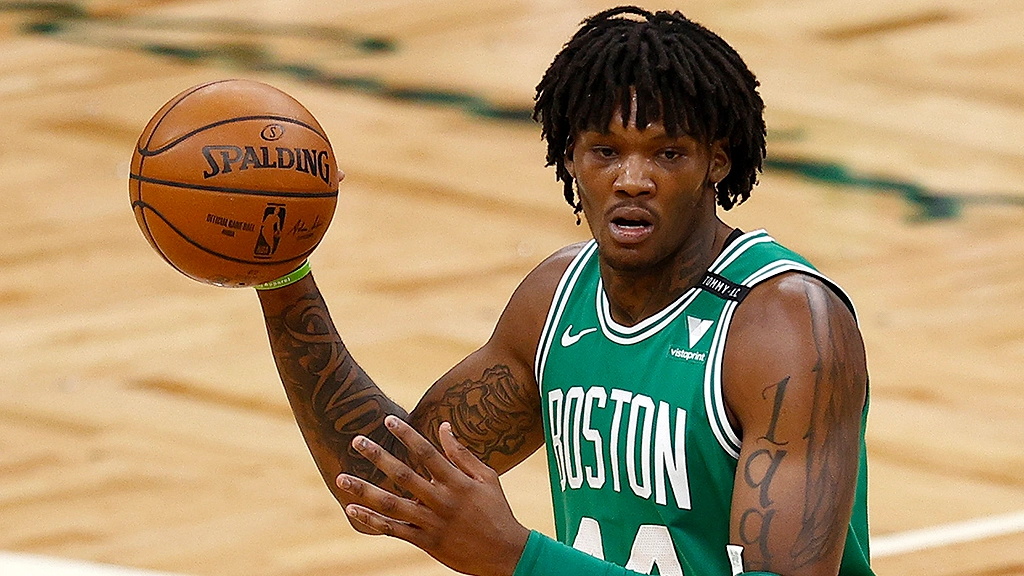 Robert Williams, also known as Time Lord, is the starting center for the Boston Celtics. His rating has increased by an impressive seven points.
Williams was a huge sleeper in this year's Draft and has already shown his defensive potential by swatting Anthony Davis himself. Even if the sample size is quite small, his per 36 mins averages are 12.2 points, 13.4 rebounds, and a whopping 5.5 blocks a game. His 93 Close Shot rating and 90 Standing Dunk can punish opposing teams on one end of the court, while his Block rating of 97 can take care of any player who isn't careful on the other end.
5. Jerami Grant: 77-83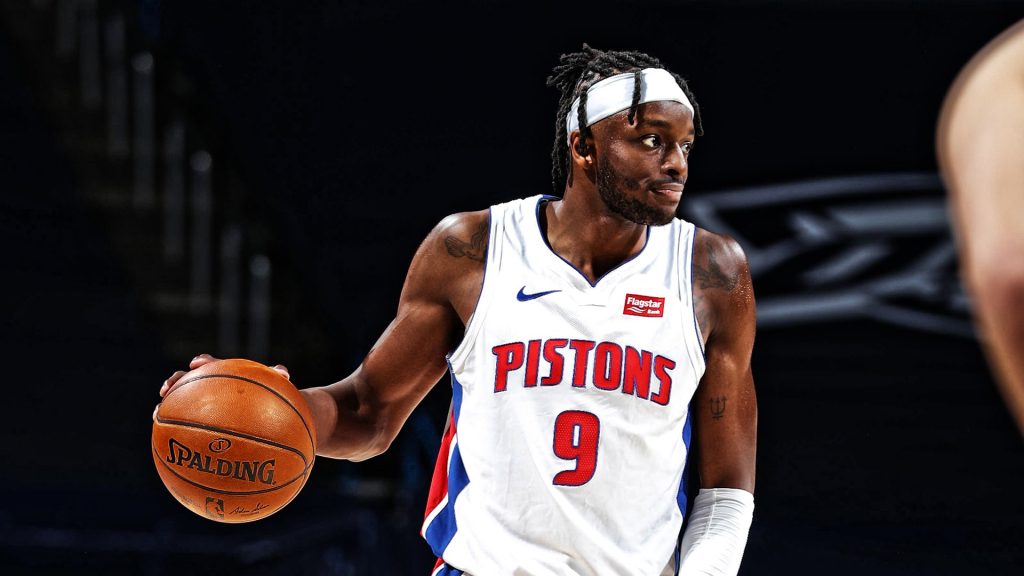 Jerami Grant plays at the Power Forward or Small Forward position for the Detroit Pistons in the NBA. He can switch on defense, he can shoot, and he can create for himself. Thanks to Grant's solid Inside Scoring stats and high Stamina and Hustle ratings, the Detroit Pistons perform well in a very unlucky season for the franchise.
He may not be your first choice, but his ratings as a Slashing Four can give you some buckets as you take advantage of his sudden improvement (and six-point boost).
6. Nikola Jokic: 90-96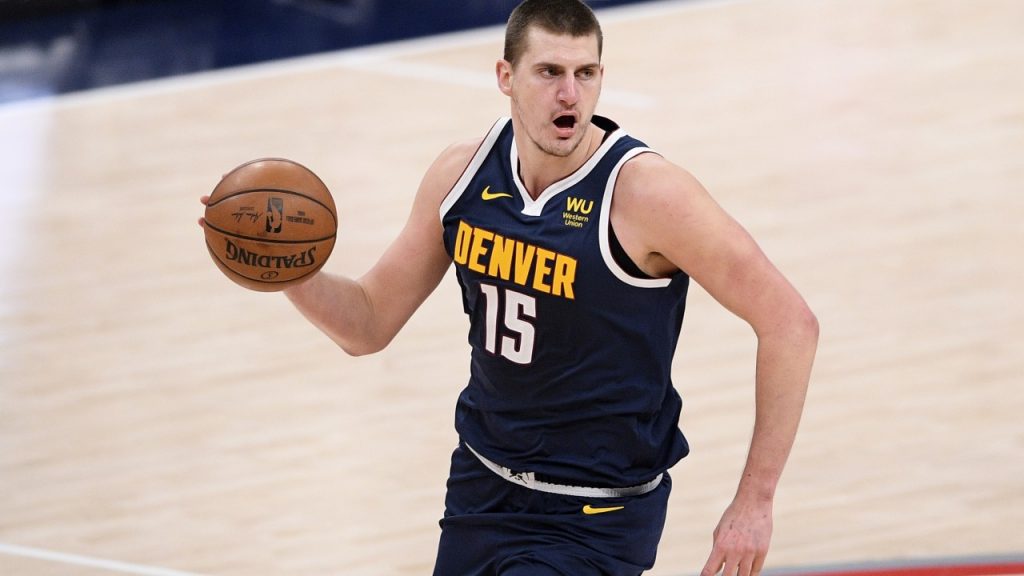 Nikola Jokic has quickly evolved into the most exciting center to watch in the NBA and is a huge presence for the Denver Nuggets.
He has the amazing passing ability, shooting ability, ball handling, and is still a beast in the paint when needed. It shows in his top 15 averages for rebounding, assists, and nearly 20 ppg. His season has consisted of averages of 26.4 points, 11 rebounds, 8.7 assists per game.
Jokic was already one of the highest-rated players in 2K21 at launch, and his rating was increased to 96 (up from 90), where very few other players stand. He is a popular player in MyTeam. You need to spend many NBA mt coins to get him, don't worry, u4gm.com sells cheap 2K21 MT while providing fast, safe, and quality service!
7. Zion Williamson: 86-90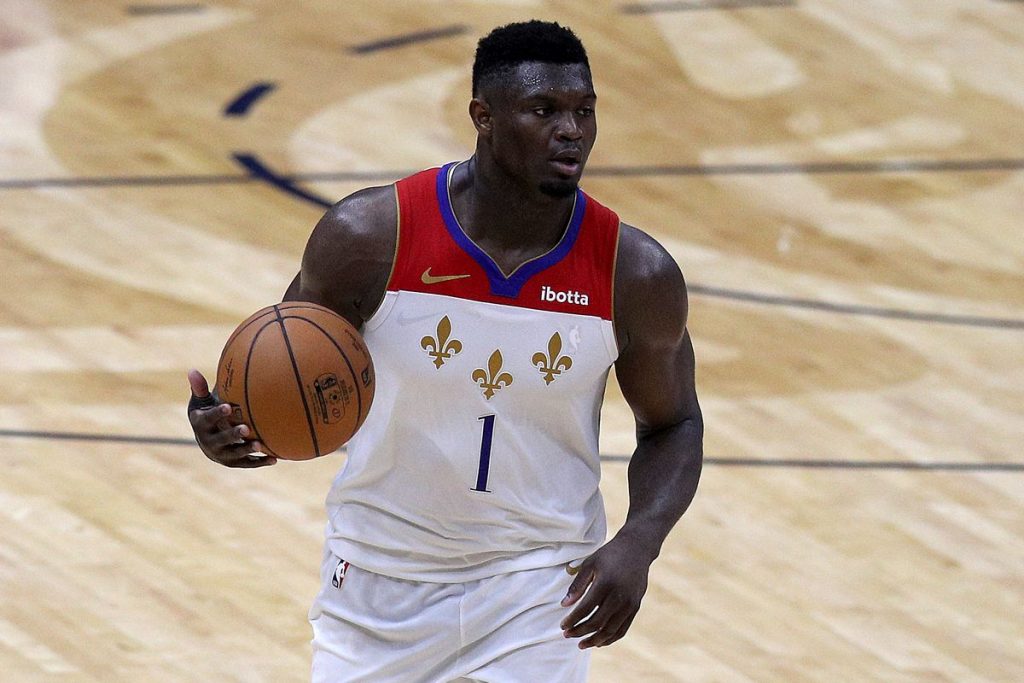 The forward Zion Williamson from Duke was hailed as the new LeBron James by just about everyone in the league, with strength and physical athleticism off the charts. Everyone was excited about his rookie season, but thanks to injuries and the lockdown break, we haven't seen nearly as much of him as we thought.
2021 will be different, however. His close-range stats are all in the 90s, with some of the best Athleticism in the game. His incredible Strength, Stamina, Speed, and Acceleration attributes make him an unstoppable force when playing. The developers of 2K21 made sure to reflect that in his ratings, which have risen by four points.
8. Christian Wood: 80-84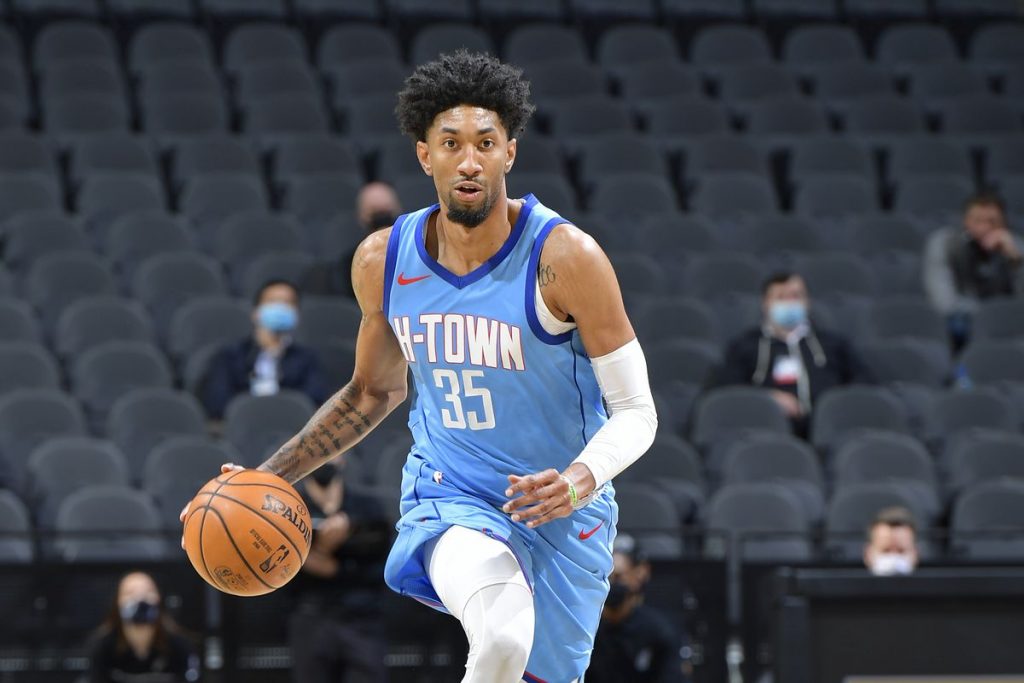 Christian Wood's not known, but Wood has shown that he's a solid NBA player. In limited action for the Detroit Pistons last season, Wood put up 16.9ppg and 7.9rpg but only played eight games due to injuries.
After joining the Houston Rockets again, Wood averaged 21 points on good efficiency, excluding his free throws, reflected in his 2K rating. Christian Wood can score at close range, rebound the ball, or shoot it beyond the perimeter, all while drawing fouls effectively. The Rockets gambled with Christian Wood, and it paid off. With the four-point boost, he stands as the 52nd best player in NBA 2K21.
9. Zach Lavine: 85-88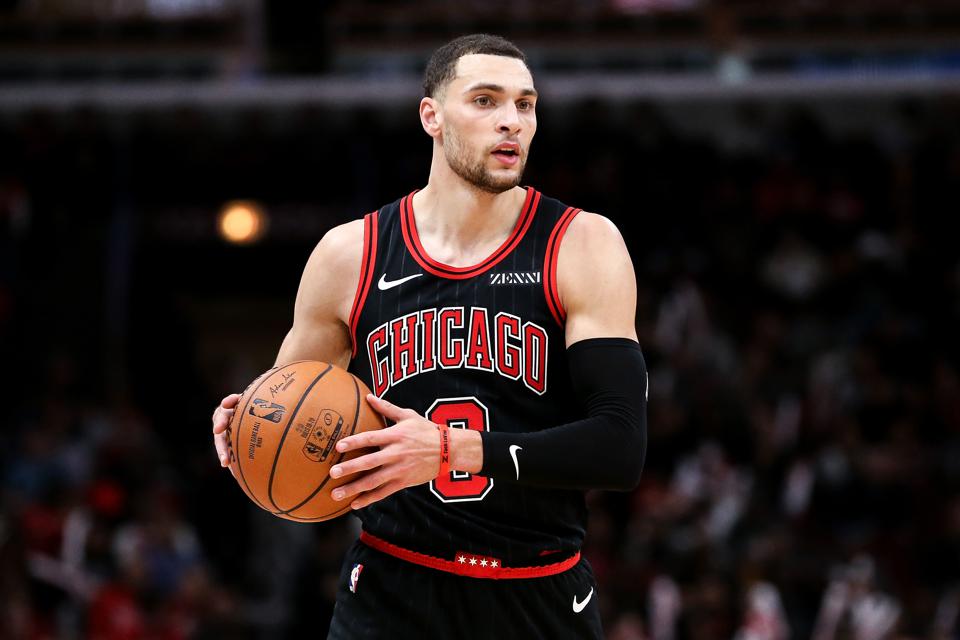 As long as Zach LaVine plays basketball, he will always be near the top of these ratings! The Bulls main man is a freak when it comes to throwing down those highlight-reel dunks. It's no surprise he's a two-time dunk contest winner!
At 6'6″, he's a good size for his position. He played in 60 games for the shortened NBA season and had an impressive season as he continues his ascent beyond dunking champ. LaVine averaged a career-best 25.5 points a game along with 4.8 rebounds, 4.2 assists, and 1.5 steals. Add that to his 84 speed and 97 vertical, and LaVine is a tough matchup for most guards to contain. With a driving dunk of 95, he is one of the few guards in the game that can posterize much power forwards and centers consistently.
10. Stephen Curry: 95-97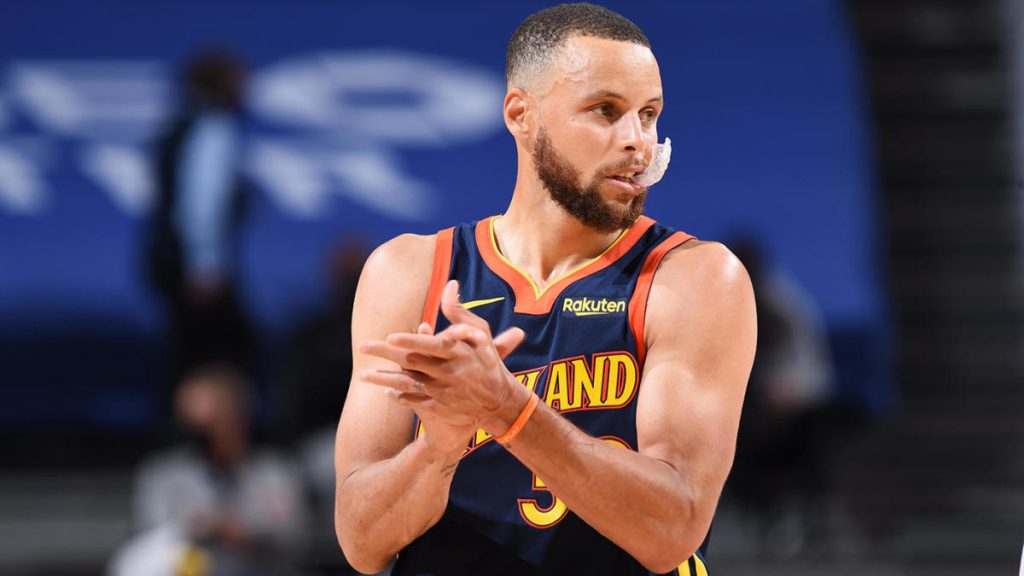 Stephen Curry has only gone up by two points in his overall rating, but that small increase ties him with Lebron James for the title of the best player in the game. Not only has he changed the game with his deep-range shooting, but he's also a three-time NBA Champion, two-time MVP, and a six-time all-star.
Regarded by many as the best shooter of all time, the Golden State guard is the best three-pointer in NBA 2K21. With a 99 rating for his three-point shot, Curry's best attribute is his ability to make shots from deep. He's been one of the best offensive players in the NBA game since 2K16, averaging a 95 overall rating across the past four games. Equipped with Hall of Fame Deadeye and Range Extender, Curry is one of the few players in the game who can score from near half-court.
However, "Chef" Curry certainly isn't a mere one-trick pony. He can get buckets from anywhere on the floor with a 97 layup, 94 close shots, and 92 free throws.
At the same time, he can still be a dominant offensive player without being your team's primary ball-handler.
The increase was only two points, but those two points were the hardest to get in the game.
Want to know the best players at other positions? Stay tuned for U4GM.COM, where we've posted our best shooting guards and point guards lists before, and we'll be posting more of our best players lists soon.