The Auction House allows for players to sell and trade the players on their team. However, when you first begin playing NBA 2K21 MyTeam, you won't have the Auction House available. To unlock the Auction House you actually need to complete a specific challenge in the mode's Season Agendas. In this guide, we'll explain exactly how players can unlock the Auction House and continue to perfect their own NBA team.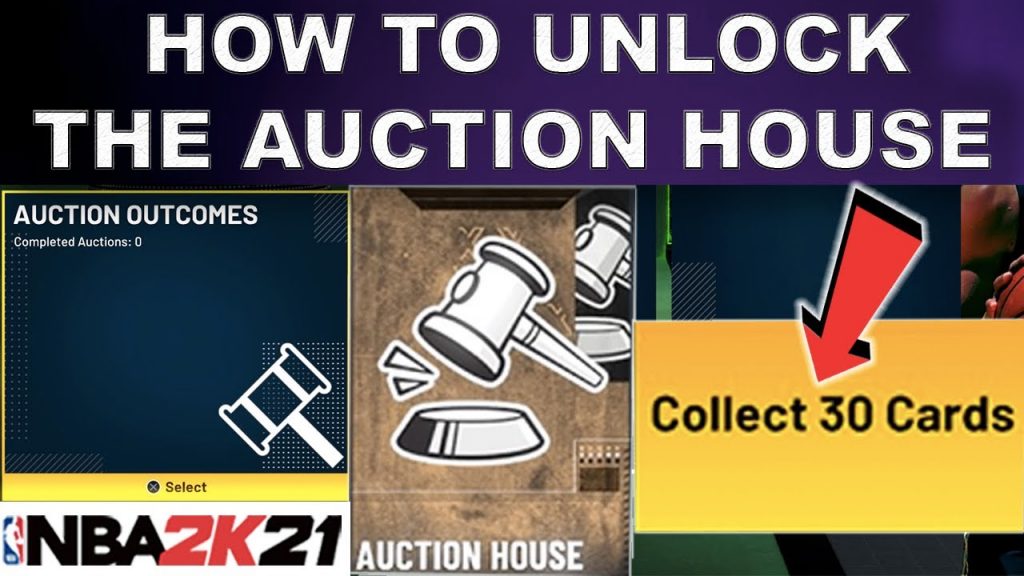 What is the Auction House for in the game?
The NBA 2K21 MyTeam Auction House is the place for buying and selling playing cards and other collectibles used in the Mode. Here, gamers can list their items, and then other gamers can bid on them or buy them now. This is essential for optimizing the player's team.
Many gamers use this as a way to earn additional NBA 2K21 MT, one of the in-game currencies available for the popular MyTeam mode.
The Auction House allows for really drilling down search results based on what you are trying to buy too.
How to Unlock MyTeam Auction House in NBA 2K21?
You'll need to achieve a certain goal to unlock the Auction House in NBA 2K21 MyTeam.
1). MyTeam Agendas
MyTeam has added new challenges known as Agendas this year. Lifetime Agendas are essentially tasks that players can complete at any point in time to obtain special rewards. The Auction House is a Lifetime Agenda reward this year.
Select View Season Progress from the MyTeam Home tab. From there, go to Lifetime Agendas, then MyTeam Fanatic to view NBA 2K21's Auction House challenge. The menu is unnecessarily complicated, but you'll get to the right place eventually.
2). Collect Cards
To unlock the Auction House in NBA 2K21, you'll need to complete the Season Agenda that asks you to collect 30 cards. By doing this, you'll unlock the Auction House for your use in the game.
Auction House should already be unlocked for gamers who got the Mamba Forever Edition, as that included a bunch of packs as bonus content.
For those who got the Standard Edition, it may take a bit of grinding to collect those playing cards, though. One suggestion is to play some of the Triple Threat games in the mode. This is a single-player 3-on-3 mode where you go against CPU -controlled teams.
As you win in Triple Threat, you can build up your VC and/or player items. As of the game's launch, one win in the mode gets you a Free Agent Pack. Five, nine, 10, and 15 wins all bring packs or a player. There are also the Vault prizes which could include packs or playing cards.
You can obtain free cards by collecting NBA 2K21 Locker Codes. A Locker Code is a text code that you enter into the game that most often rewards you with a free player or pack in NBA 2K21 MyTeam.
Also, in the Pack Market tab, click unopened packs to redeem these packs. You may get player cards, NBA 2K21 MT, etc.
After you've collected the necessary amount of cards, simply return to the Season Progress screen to claim your reward and gain access to the Auction House. You can then freely head into an auction house to bid on/ sell players, franchise items, consumables, and more.
That's everything you need to know about how to unlock the Auction House in NBA 2K21 MyTeam. Also, visit here for more NBA 2k21 guides, tips, and updates.