Zenimax Online has released the DLC Horns of the Reach and Update 15 for the MMORPG The Elder Scrolls Online.
Horns of the Reach is now available for PC and Mac version owners to download. The expansion is part of an ESO-Plus membership or can be purchased for 1,500 crowns at the Crown Store.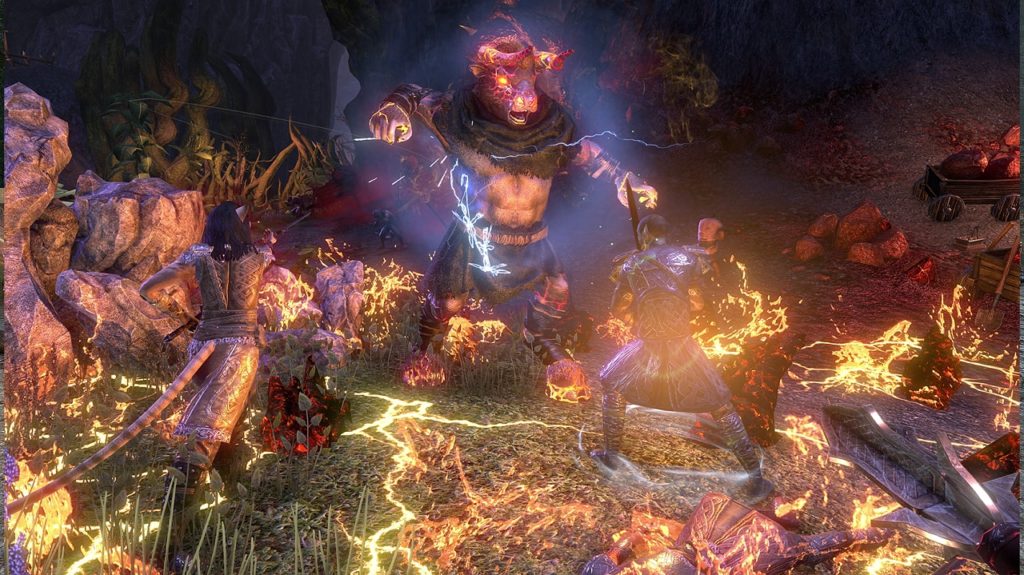 The DLC offers the two dungeons "Bloodroot Forge" and "Falkreath Hold", which bring a lot of new challenges. You are attacking the horde of the Dreadhorn Clan, and in the course of the adventures you will find new items, monster masks, achievements, and collectibles.
In addition, you will receive a special Collector's Bundle, which offers a selection of thematically matching items to Horns of the Reach. Included is the Karthwolf Charger mount, Karthwolf Shepherd pet, and five Crown Experience Scrolls. You can buy this package for a limited time at the price of 3,500 crowns in the Crown Store.
Brings The New Update 15 Into Play
Update 15 of the MMORPG brings, among other things, the Arcane University as a new play area with itself. You will find this in the heart of the destroyed University of Cyrodiil. Also new is the game mode Chaosball, in which you have to conquer a ball to earn points for your team. The update also contains bug fixes, balance changes, additions, and improvements.
Who plays the Elder Scrolls Online on PS4 or Xbox One, must be still until the 29th of August. More ESO news please keep eyes on eso-gold.com!